When you often think of buying a smartphone, the first thing that comes to your mind is which one to purchase and how much it will cost. You must check smartphone features list before buying a new smartphone. Here we have listed some crucial smartphone features list that will definitely help you on your purchasing.
9 Smartphone Features List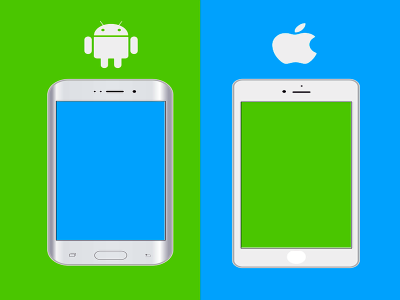 Android or iOS
iPhones are thought to be at the high-end of the market as far as pricing is concerned.
But with the introduction of the iPhone models that are below $1000 and one launched in 2020 is under $400, things are pretty better.
On the Other hand, with the Android-based system, brands are many.
From a $100 to $2000 range exist. With the change in brand, the security protocols and the number of options vary.
There are numerous manufacturers, each vying for their market share capture.
The platform has now been optimized to run on low-end hardware with the introduction of Android Go. The budget-conscious also opt for this due to the number of free applications it offers.
If you are a tech-savvy person and have good knowledge of the platforms and their performances, their issues, and options, you can likely opt for buying a smartphone on discounted offers; such as online discount codes to grab a good piece with a reasonable sum saved.
Otherwise, it is better to buy in person, because it is not a low-cost purchase and you don't buy it every day.
Also Read: List Of 5 Best Online Stores For Network Devices In The UK
Applications (Apps & Apps stores)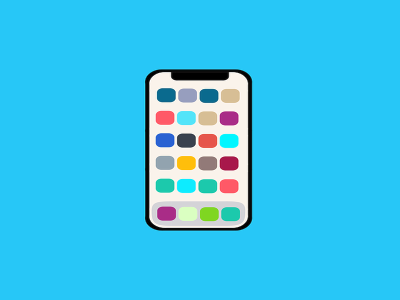 One of the most crucial consideration in smartphone features list is applications.
Due to lucrative reimbursement on the development of iOS apps, applications first appear on these sets, and then similar applications are developed at the Android end as well.
But the most used or the famous applications like Facebook, WhatsApp, Skype, Zoom, Instagram, etc., are available on both platforms.
As millions of applications are available, the downloading experience also differs.
The reason is simple that it is not easy to organize the applications, but the Apple store experience is better in this context. Their browsing experience is enhanced as they provide apps with curated recommendations.
You can buy apps online with Google's Play Store by using fingerprint sensors offering refunds within a time limit, so that's the plus here. The same can be done with Applestore via Touch ID on iPhones.
Also Read: What Is A Bluetooth Headset And How Does It Work?
Alternative App Stores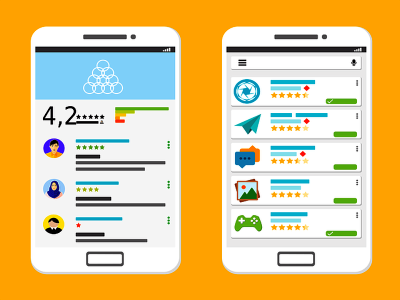 Another one of the most crucial consideration in smartphone features list is the alternative app store.
There are other alternative stores through which you can download applications in your Android set, but Apple does not allow this. It opposes third-party stores.
Sideloading the app option may seem reasonable, but it can bring malicious viruses along.
Also Read: Reasons To Use Mobile Apps For Banking
Battery life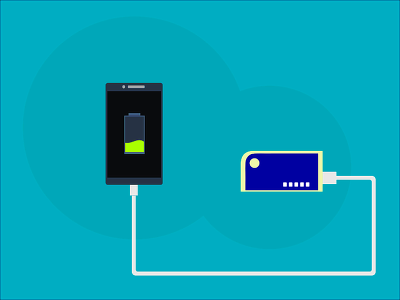 It is one of the most crucial consideration in smartphone features list.
When you opt to buy a smartphone, one of the crucial factors in your mind is the battery time, and often, the store will precisely outline the one with a good battery time.
It isn't easy to compare the platforms because the hardware is totally different.
iOS has been designed to get the most out of the battery. You can see the battery meter, as I would call it, on both platforms.
Both offer power-saving modes to preserve the battery life by limiting the connectivity, usage, and power-sapping features.
Chargers mostly come with Android sets up until now, but you have to buy separately in most iOS sets.
Also Read: Instagram Music Not Working: 6 Steps To Follow To Fix It
Customization ability
From the very beginning, Android has played on this as its main strength due to its open-source policy. It's effortless to customize your phone. You can set up the layout on your home screen as you like, add widgets, or change the entire user interface with relevant launchers.
Some sets of iOS had offered something similar, but still, it is not up to the standard of Android sets, which allows for third-party launchers that can give an entirely different look to the one you purchased.
Also Read: Why People Like DARK MODE APPS In 2021?
Accessibility Features
Here both platforms offer a good range of accessibility features. Some features for the elderly, like Easy Mode, are available on Android. This makes the interface more prominent and easy to use.
Many third-party apps are available which can be used on both types in this reference. It's the same throughout for iOS sets but different with different brand sets for Android. iOS Interface is simple and less cluttered comparatively, but the case is quite the opposite with the Android ones'.
Also Read: Which One Is The Best 8GB Laptop In 2020
Communication Tools
The use of calling, messaging, and email use is different on both platforms. Primary calling and messaging functionalities are decent on both platforms.
It seems confusing in Android than Google Apps; options like Allo and Duo were previously available. And even other software manufacturers are offering their own dialer and messaging versions.
iOS has been simpler in this context as it is controlled directly by Apple. It's consistent and easy to use with its original email, message, and Calling software.
Also Read: Top 20 Best Cup PHONE Holder Mounts In 2020 Reviews
Camera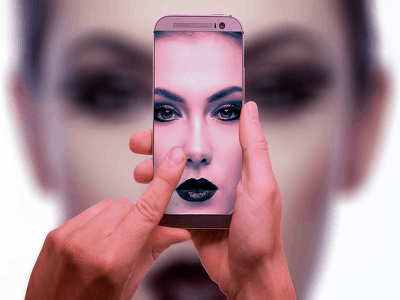 The camera apps on both platforms are great. Fast and easy to use. It's easier on iOS rather than Android.
But there's more variation on Android because different manufacturers add their own camera apps with many features.
Some very easy to use and though excellent but tricky. And mind you, the mid-ranged priced Androids are far apart in comparison to iOS in this context.
Also Read: AirPods 3 Features, Specification, Price – Buyer's Guide
Security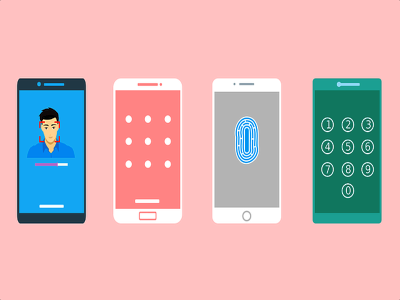 One of the most crucial consideration in smartphone features list is security.
The delay in updating security patches is slow in Android, and that is a concern.
But still, the vulnerability issue that has been exaggerated is just like N R Kudelis's quotation,
"if you can't beat them, bluff them."
Most people will never face a problem with their Android sets because they don't go outside the Play Store to download apps. Many big manufacturers have taken extra steps to ensure security.
Quick updates are now even more critical than ever before as security breaches are a common serious threat. But still slow updating other than in the big ones defies security in Androids.
Apple, on the other hand, is run solely from America as a Corporate. Thus it takes care of significant security issues by timely updating the software against any breach.
Data is encrypted, thus not vulnerable to be exposed. Android does encrypt some data, but privacy is less protected.
Also Read: Features Of The Best Portable DVD Player For Toddlers – Buying Guide 2021
Conclusion
There are so many smartphone features list that can be put up here, but I have tried to put it as simple as A, B, and C. Because many of us are unaware of the software's version or technical terms or the performance variants.
So here, the better option is to buy a smartphone of your choice in person through a reference rather than feeling gooey later.
Must Read: How To Play GTA 5 On Android By Xbox Game Pass
Images by Manish Dhawan, Camilo Garcia, TariqMK, 200 Degrees, Mayur Bhutada and Gerd Altmann from Pixabay