As the name suggests, simple texts are SIMPLE. Chatting is more expressive when we add those little emoticons to add value to our emotions of being happy, excited, sad, or whatever is the user's mood at a certain point. Now comes the question of choosing your favorite and best Emoji apps for android. Listed below are the 10 best emoji apps for Android because of their enormous range of services, creativity to use these tiny little colorful figures.
10 Best Most Popular Emoji apps for Android 2022
1. Facemoji Emoji Keyboard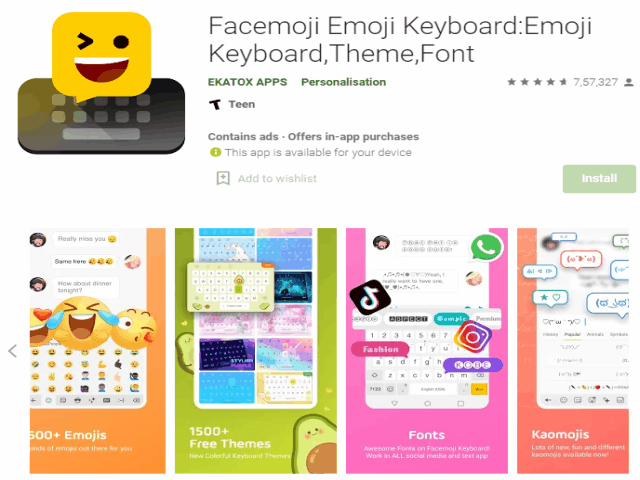 Face emoji is one of the best emoji apps for Android providing unlimited support for users to have access to over 3000 emojis provided by the developers in the app. The uploaded emojis are updated on a regular interval of time and enhanced for some specific platforms like Twitter in Google-style.
These emoticons enhance the content and are a fun-filled ride for communicating once combined with the Keyboard. Android users enjoy the combos provided by the app owners, and we can witness it around us they make the best use of it.
2. Kika Keyboard 2022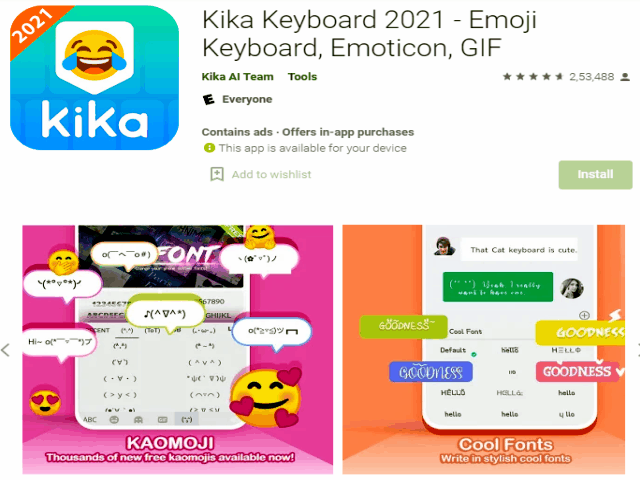 Kika is one amongst the best Emoji apps for android 2022, with its huge variety of emojis and emoticons, too, for free. The app interestingly provides over 100+ elegant keyboard themes, 60 languages, essential sounds, and font styles, among others, to suit your communication style.
Also, fast typing can make it a long process for users to integrate emojis in between their communication frequently, but Kika has a comeback for that as well. It has this unique feature known as an emoji dictionary that can easily predict the favorite with smart auto-correction to make it simpler and faster.
3. Bitmoji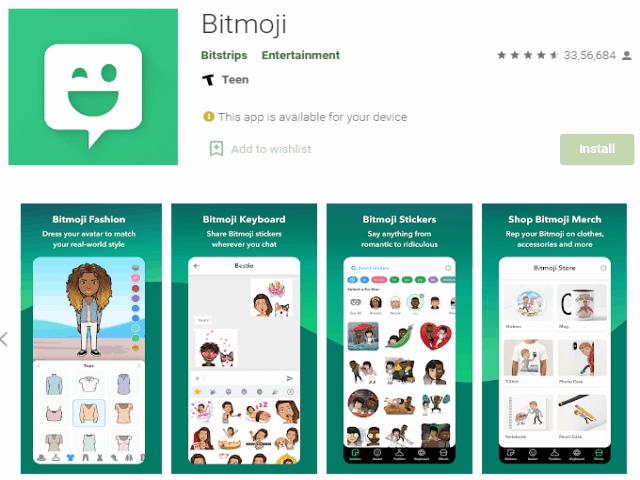 Unlike many others in the market, Bitmoji is one of the best Emoji apps for android 2022 as the app makes you own it completely. It gives you the power to be the kind and create your customized emoji.
You can completely give it your look by personalizing the avatar resembling yourself. You can own it by making it dress them with your preferred style for outfits. Create a massive library of your own with different postures with your Bitmoji stickers.
4. Microsoft SwiftKey Keyboard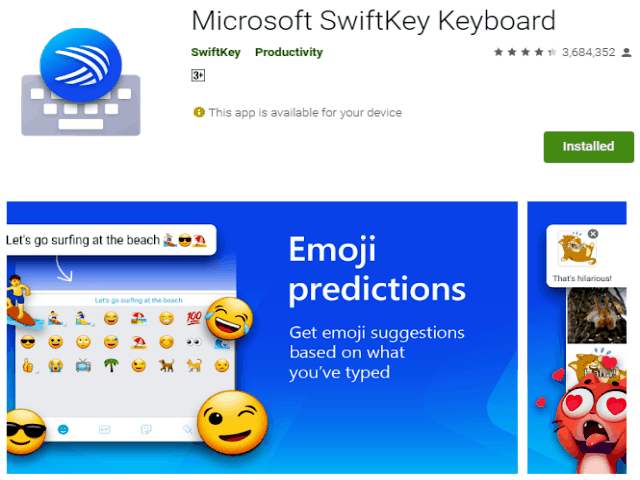 It is an app built for the exclusive use of emojis and for a user looking for a change in their flesh tones and want to have access to emojis from several different places.
The app permits for configuration of the Keyboard in use when a user is specifically in need of just the emojis.
5. Textra SMS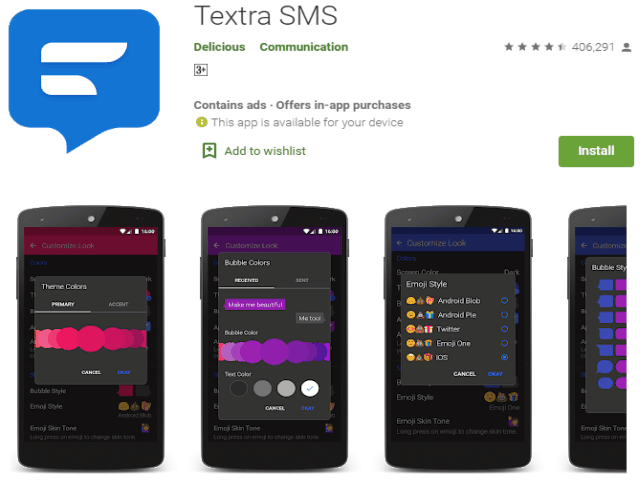 A cluster of customized keyboards that comes in with ultimate features for its users. Textra has 2000+ Android, Twitter, iOS-style, and Emoji One that accurately supports the latest devices. The app, among best emoji apps for Android, offers a wide variety of emojis and additional functioning of exchanging pictures, sharing contacts, message time delay, etc.
Also, it is assuming to experiment with the SMS, and you can change the font without enacting the system fonts. Tailor your preference with the theme & bubble colors, and enjoy the 180+ material design theme.
6. Mirror avatar creator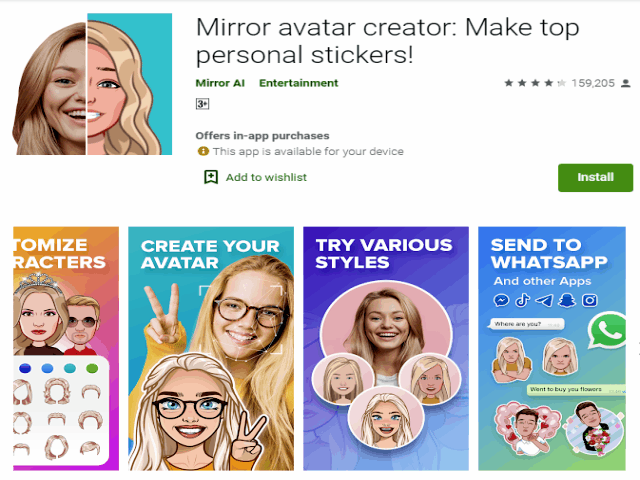 'Mirror Avatar Creator' can be used on any social media platform with your creatively customized avatars. You can produce your own list of text for stickers and exchange smiley with mirror smart emojis keyboard. The Android emoji app is quick with updating its library of emojis.
The app offers a wide range comprising of 1500 stickers, including emojis, GIFs, face emoji, animated emoji, and a lot more for varied social media platforms.
7. Gboard – the Google Keyboard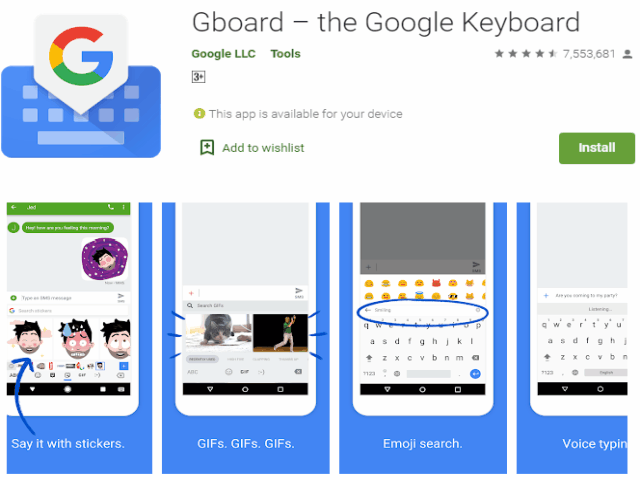 The users using this Keyboard are privileged to use more than 100 languages that Google can translate with its ability to function in this way. Also, users can adjust the theme along with its layout of the Keyboard, making the communication or the typing for the users.
Users can nicely save the typing suggestion in the Google account of the users without the user feeling any loss of their saved favorite ones.
It is predictable that when Google provides you with its product, it will have maximum functionality; the swiping or simple tap typing grabs the maximum user attention and leads to user retention.
8. GO Keyboard – Emoji, Sticker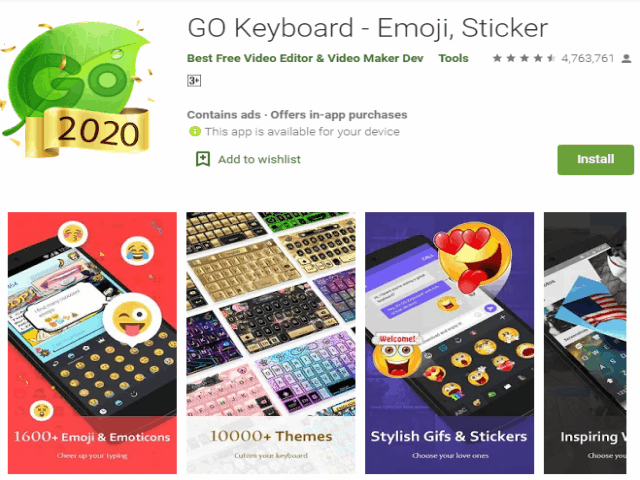 With its popularity amongst millions of users on the Google Play Store, Go Keyboard is famous for its unique, beneficial features. It falls under the list of the best emoji apps for Android 2022.
The app supports over 25 languages and great themes for users to enjoy their conversations with their loved ones. The app is favored for its sticker library, and the ability to create cartoon avatar looks for more fun and exciting usage. The autocorrect, gesture typing & voice input makes the app more interesting for users.
9. Disney Emoji Blitz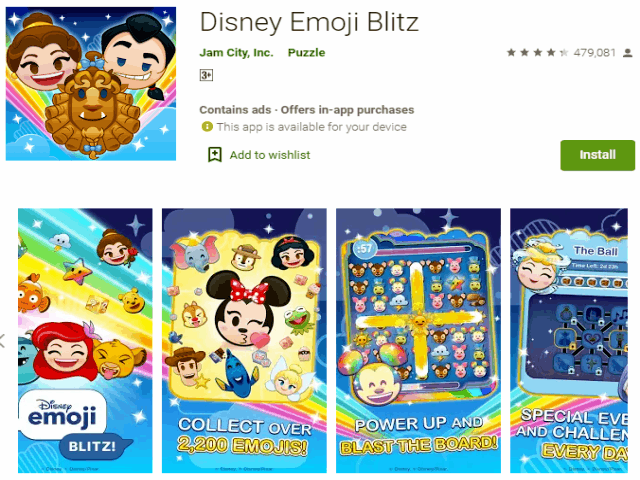 It is one great Android emoji app for Disney lovers, and we are very well aware of the love for Disney characters around the globe. Also, various range of Disney characters are equipped in the app, and they all justify their presence on the application.
You can also play games with numerous Disney and Star Wars characters with emojis that are amazing. As a user, you can always collect thousands of Disney and Pixar emojis along with other fancy items.
10. AfroMoji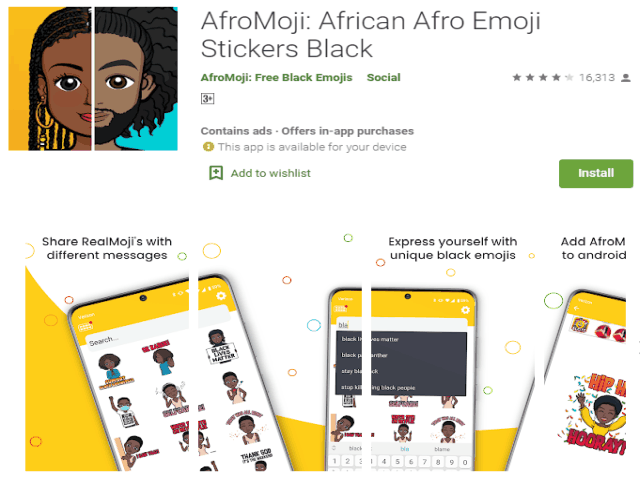 As the name suggests, this app can be labeled as breaking the stereotype with its services for its users. Also, this Android emoji app is no regular emoji apps for Android, as it has a diverse range of emojis with excellent quality and universality.
It has an extensive library of African stickers that are cool and are fun to use. These stickers are inspired by the African culture's availability of Emoticons suiting every situation in life.
Conclusion
Mobile Application Development Services have indulged themselves in the pool of creativity with its unique implementation of ideas. We can quickly analyze the unique integration of features in these varied emoji apps for Android. We can consider emoticon invention implementation as one of the best inventions providing variation in the communication style.
Here we conclude the written piece with the filtered list of the ten best emoji apps for Android in 2022.
Also Read: Top Open Source Android Apps That Are Best In 2022
Featured Image by Markus Winkler from Pixabay