It is so darkened in the application world nowadays. There are numerous android dark mode apps and iOS dark mode apps. Dark mode apps do not only look good in aesthetics, but it also saves a significant amount of battery life. In dark mode, every detail pops out from the screen very clearly and causes less strain to the eyes. Dark mode apps development is now becoming the standard in the development industry. Users can change the mode from preference settings provided that the application supports dark mode. As soon user toggles from light mode to dark mode, the screen UI goes from traditional bright colors to minimal dark and warm colors.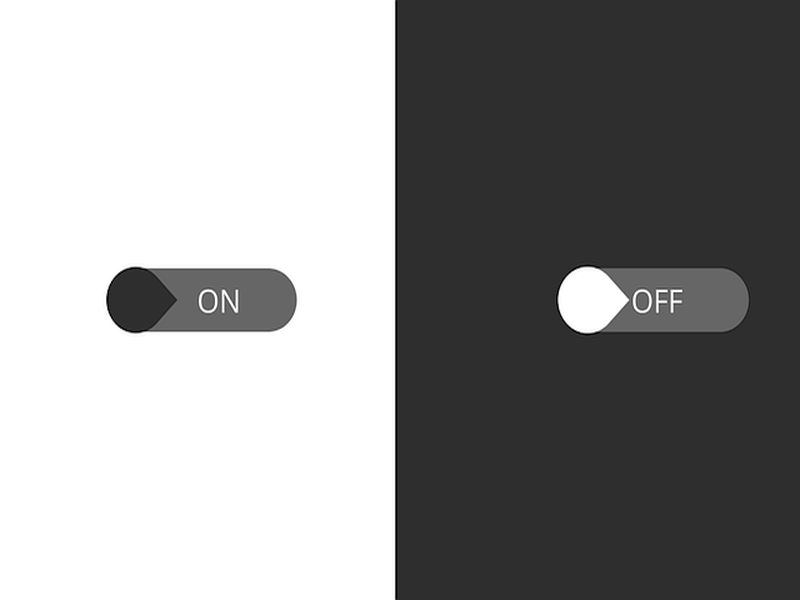 OS and applications always settled to viewing display with a bright white screen and black text over it for ages. Usually referred to as' light theme.' With most applications and devices, light style is the standard preference. On the other hand, with several smart web users, particularly those who invest most of their day in front of the screen, it is becoming out of preference.
Depending on the place and time of day where the consumer communicates very much with the app, the dark mode apps can come in handy. During the afternoon, light designs perform better. If a user typically deals with your app inside or in environments with soft lighting, offering a darkened User interface is well-suited, as the eyes are less affected by minimal screen light. Also, the display glow does not light up the person's face.
Is it worth to have Dark Mode Apps?
To program a decent dark theme for an app requires a little amount of skill. When the dark theme is for a particular application, this is particularly valid. Conversely, the dark mode will end up offering many advantages once done. Today, it has become prevalent to have an in-built "Night Mode" for smartphones, laptops, and tablets, decreasing the blue light produced from our displays.
Why Opting for Dark Mode?
The most widely understood and technical benefit of the dark mode is that it lowers power usage on systems with AMOLED or Super AMOLED screens. Every pixel is illuminated separately on the OLED display panel.
When the screen has something flashy to display, all the pixels switch on, resulting in more power usage. But when going dark with dark mode, black and dark pixels use much low power to provide results. Companies that provide dark mode application development services know how to utilize this display technology to achieve the best performance using minimum resources.
Also Read: How Can Achieve Success With The E-Commerce Clone App In 2021?
When to Avoid Dark Mode Usage?
Not always about darker colors is pleasant. For instance, text on a black display can be hard to view whether you use a phone in a lighted room or under bright sunlight.
Therefore, the only excuse to never add a dark theme is that you are confident that your application is only used in the daytime.
Top Advantages of Using Dark Mode Apps
Dark Mode Apps Increase Battery Life
The benefit of the dark mode is the extended capacity of the battery as Organic Light-Emitting Diode (Commonly known as OLED) displays are now used by all the new electronic devices, especially phones, notebooks, and more.
These devices' dark mode can save a significant amount of battery life, even on a full brightened display.  They already added the dark mode for Android and Apple phones that use OLED display technology.
Dark Mode Apps Reduce Negative Impacts on Health
For the whole day and overnight, many of us are in front of the mobile phones. Americans use more than 11 hours a day on digital screens, as per the survey conducted in 2018.  
It is not surprising that multiple of us live with dried or scratchy eyes that are often followed by neck pain, insomnia, or headache. And worst yet, decreased melatonin levels have been associated with an elevated danger of stoutness and health disorders. So, here dark mode in applications dramatically helps to minimize the health risks and increase wellness.
Dark Mode Apps are Aesthetics
After introducing the dark theme by YouTube in 2019, Dark mode attained great popularity among millennials. People enjoy using apps in dim light as they feel greater visibility compared to bright colors.
For example, take images as opposed to the conventional background color; they all feel friendly with a dark background. That idea is practically embraced by youngsters flipping to the darker displays either for positive effects on eyes and health or following the trend. In reality, the colors appear to rise more obviously on a dark setting while offering a calming effect compared with a white display or some other colored display.
Dark Mode Apps Reduce Blue Light Emission
The elimination of blue light, a form of light present on all displays despite not being observable to the human eye, is one of the benefits provided by dark mode. According to the specialists, the sleeping habits of humans is severely compromised by blue light.
Furthermore, other reports refer to blue light as the source of macular degeneration when the retina is exposed to vision issues after long hours in front of the display.
Also Read: An Ultimate Guide To Getting Started With Wix In 2021
Enabling Dark Mode on Android Phone
Users can achieve it by accessing the 'phone settings' for Android 10 and newer editions, choosing 'Display Settings,' and flipping 'Dark mode' enabled.
Additionally, you can swipe down from the top of the screen, so you can see a toggle to turn it on. Drag the Quick Options panel all the way to the end. If you do not see any dark mode toggle, then press the edit button. Slide it into your main line-up as you see the Dark mode switch. That will push the Dark theme through Android 10, along with several Google built-in applications, when you select them.
Enabling Dark Mode on iOS Phone
Apple started implementing the dark mode settings from iOS 13 on their mobile devices. Asking Siri to switch it on is the simplest way to enable Dark Mode. You just have to ask Siri, "Turn on Dark Mode." It will go dark automatically.
The second method to switch on the Dark Mode for iPhone is by the Control Center.
Access Control Center. Force on the symbol for brightness. You can see a button for Appearance on the lower left in the filled panel that shows up. Click it, and the handset turns to Dark Mode automatically.
Ready to Shine with Dark Mode Apps
The majority have now moved to the dark theme. From Facebook to Twitter to YouTube and many other applications, it is dark everywhere. Only just for the sake of pursuing the new theme, but ultimately giving users' eyes a kind of comfort.
Another advantage for the technical community is migrating towards the other helpful items that enable the User interface to be modified from light style to night theme based on the conditions.
However, it depends on one's taste, regular screen activity, and also on the mindset. Analyze whether the dark theme is overrated as a fashion or is appropriate for the user. Before considering everyday behaviors, stepping to the dark theme is a little drastic because it may create visual difficulties if the individual suffers from any vision problem or disorder.
However, the machines need to have a separate way to adjust the settings from light to dark and inversely based on the needs of the consumer.
There are also companies referred to as dark mode app development company who specializes in dark mode app development. Also, they and knows very well how to fuse applications functionalities under dark shades.
Must Read: Top Open Source Android Apps That Are Best IN 2020
Featured Image by Joseph Mucira from Pixabay