The mobile game industry is growing significantly today. The Android game industry showed a turnover of 77.2 billion dollars last year. Android game development is very popular because anyone can develop an android game with the best game engine.
Actuality does not require a large budget or much information and experience. But, it requires selecting the best game engine to develop your android game. Everyone needs App ideas that haven't been made yet to promote their business or brand.
The Best Game Engine For Android Game Development
To develop the best game, you have to select the best game engine, which helps you in game development. These game engines or software offer many tools that make your game attractive. Some best game engines are listed below:
1. Unity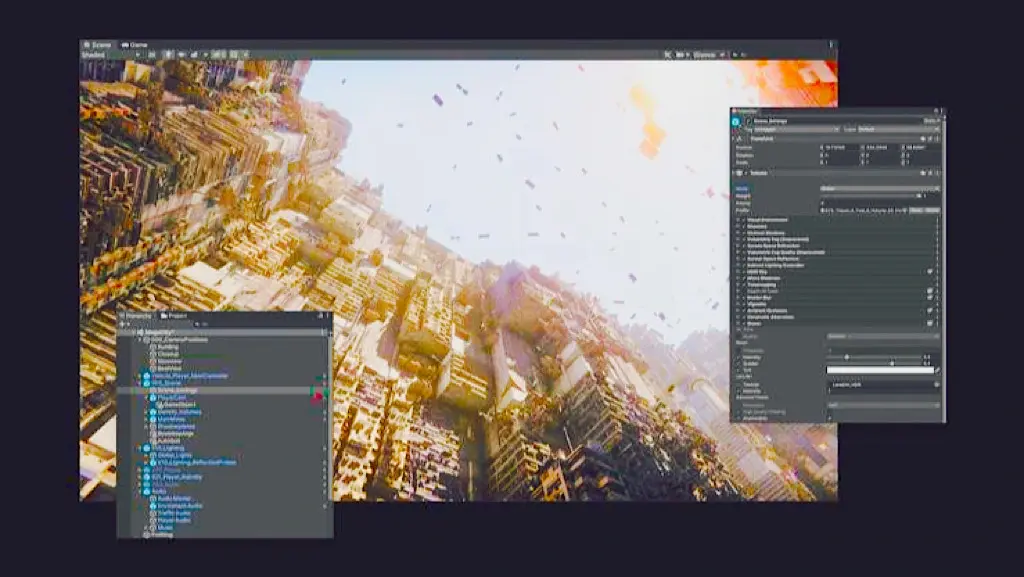 Unity is an amazing and popular game engine that allows developers to create a game with 2D and 3D game development features. It is an all-in-one platform for the development of android games. It is the fastest game engine ever. In this engine, you can work together with your team. It offers complete guidelines when you are developing your first game.
Unity game engine is widely used and provides support for almost 27 other platforms. You can develop and share the app from Unity between PC and mobile phone. It supports many other platforms like iOS, Tizen OS, Fire OS, etc. Unity produces many famous games like Candy Crush, Temple run, Pokémon Go, etc. Some prominent of Unity include:
Easy to use
Less expensive
Great support
User friendly
2. Unreal Engine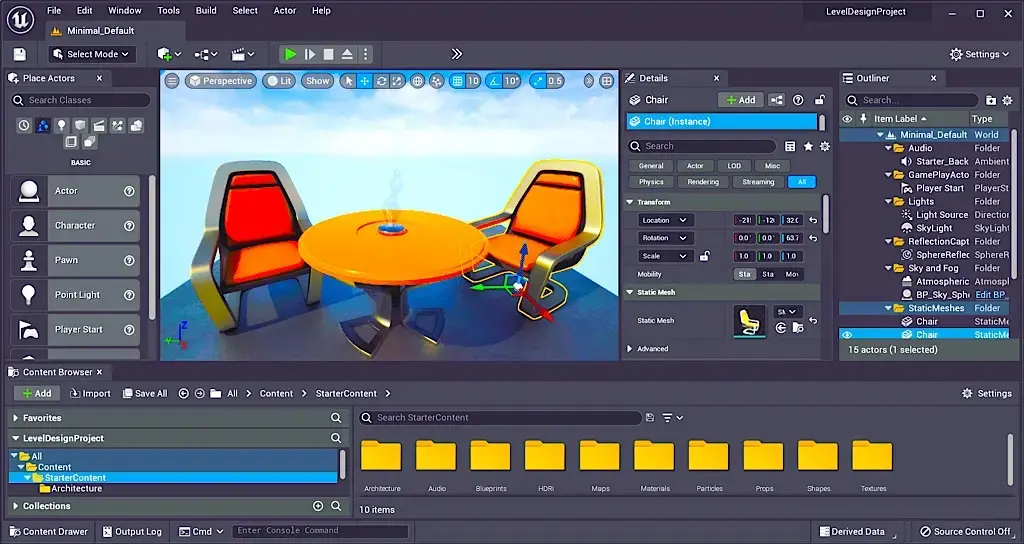 Unreal engine is the most popular Android game development engine or tool, and it is user-friendly and much easy to use. Also, Unreal engine is mostly used by beginners because it requires no programming skills. After a slight modification, you can develop an android game without coding, and it is free for beginners.
With the help of the unreal engine, you can develop a 3D android game. Like Unity, Unreal Engine also supports other platforms like mobile, desktop, etc. famous games produced by Unreal Engine include Mortal Kombat, Fortnite, The Matrix Awakens, etc. Some prominent features of Unreal Engine are:
User-friendly
Easy to use
Cross-platform game engine
A lot of tools
High graphics
3. BuildBox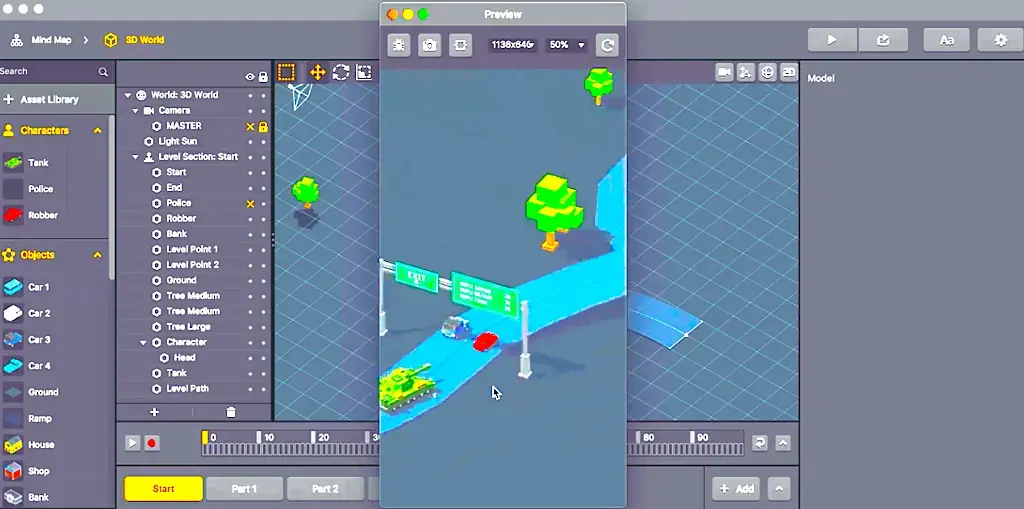 Buildbox is an amazing and accessible game engine. It is another best game engine for Android game development. Buildbox is easy to use because it does not require coding and programming skills. With the help of Buildbox, you can easily create a 2D or 3D game in short intervals. It is free for beginners.
Game templates are also present in Buildbox, making the game development process as easy as possible. Its supported platforms include iOS and Android. Famous games developed with Buildbox include Ball Jump, Slip Away, Blue Edge, Color Switch, etc. A few prominent features of Buildbox are:
Much easier
No coding
Free for small projects
Time-saving
4. Cosco-2d-x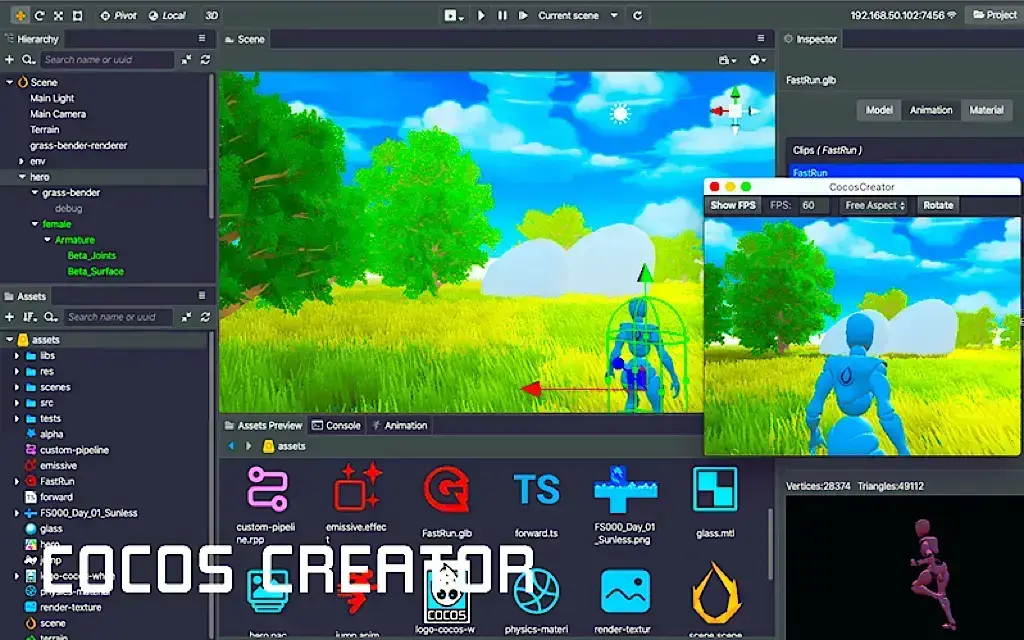 Cosco-2d is a great game engine with cross-platform development. It is completely free to use and mostly used for creating 2D or 3D mobile games. It offers many tools which make the game attractive. One of its best features is that it allows you to create a small game.
Cosco-2D-x supported platform include iOS, Android, HTML5, Window, etc. A few games developed with Cosco-2d-x are Dragon Ball Z, Magic Rush, Pokémon Master, etc. some compensation of Cosco-2d-x include:
Completely free
Wide features set
Native language is fast
Easy to use
Also Check: How To Play GTA 5 On Android By Xbox Game Pass
5. Amazon Lumberyard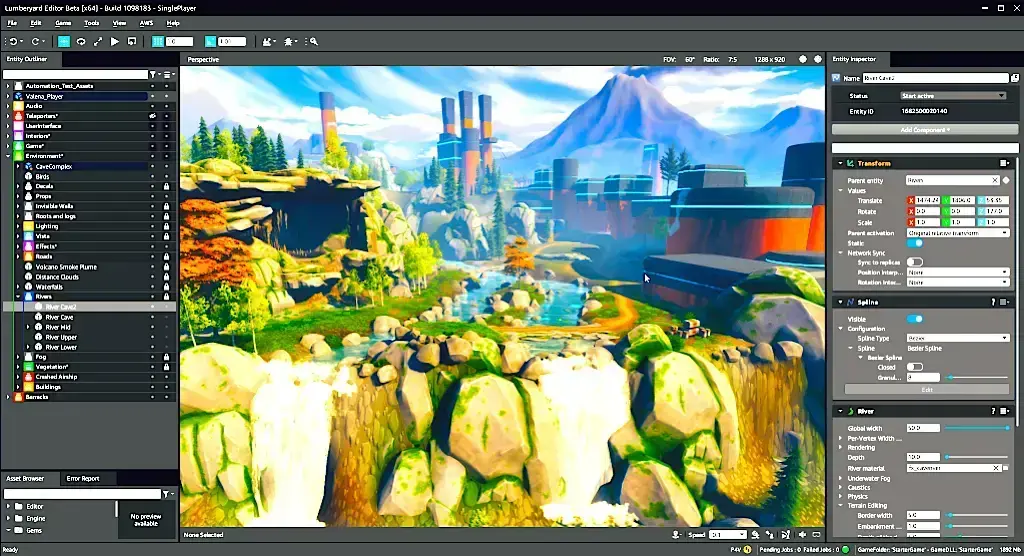 Amazon Lumberyard is a great open-source game engine for Android game development. This amazing engine is manufactured by Amazon. With its help, you can create any type of android game, and it is also a cross-platform game engine. It also contains many free tools that help you during game development.
Amazon Lumberyard-supported platforms include iOS, Windows, Android, and X box One. Games that are developed with Amazon Lumberyard include Crucible, Breakaway, etc. Several of its major features are:
100% free
Open source platform
Cross-platform
Offer free tools
6. GODOT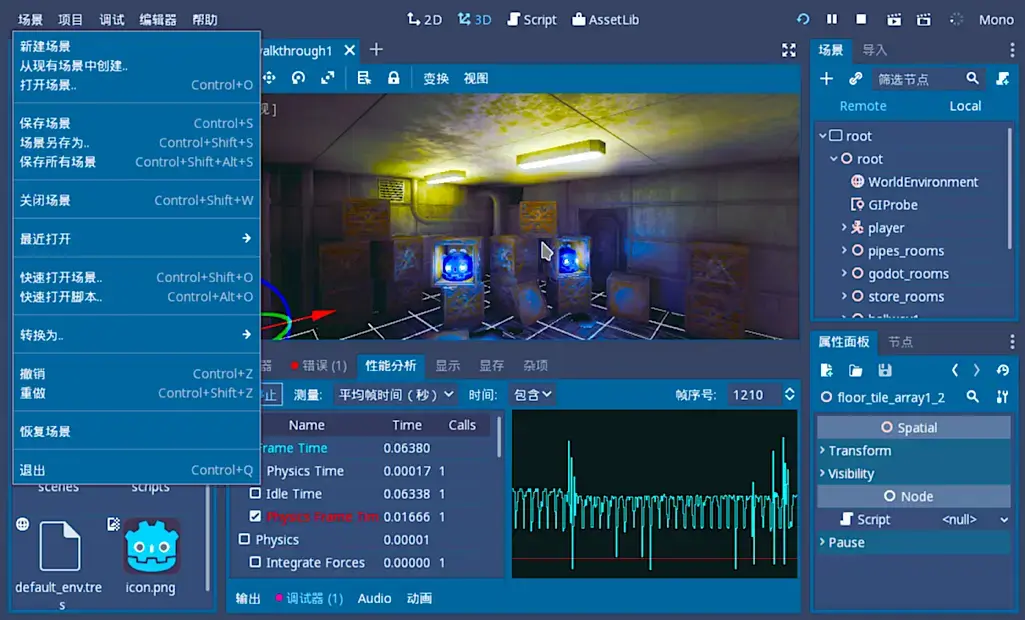 GODOT is an amazing platform or game engine for the development of android games. It is especially used for creating a game in 2D and 3D. GODOT is entirely free to use, and it usually supports multiple languages. Also, GODOT has its IDE, and it is light-weighted. Godot vs. Unity: which game engine is better? This is the question that every person wants to know. They both have high competition. Well, Unity is undoubtedly an amazing engine.
GODOT-supported platforms include iOS, macOS, Android, Linux, Windows, etc. A few famous games developed with the help of GODOT are Haiki, Until Then, Kingdoms of Dump, etc. Several prominent features are:
100% free
Easy to use
User-friendly
Offer video editor and content creation
7. Solar2D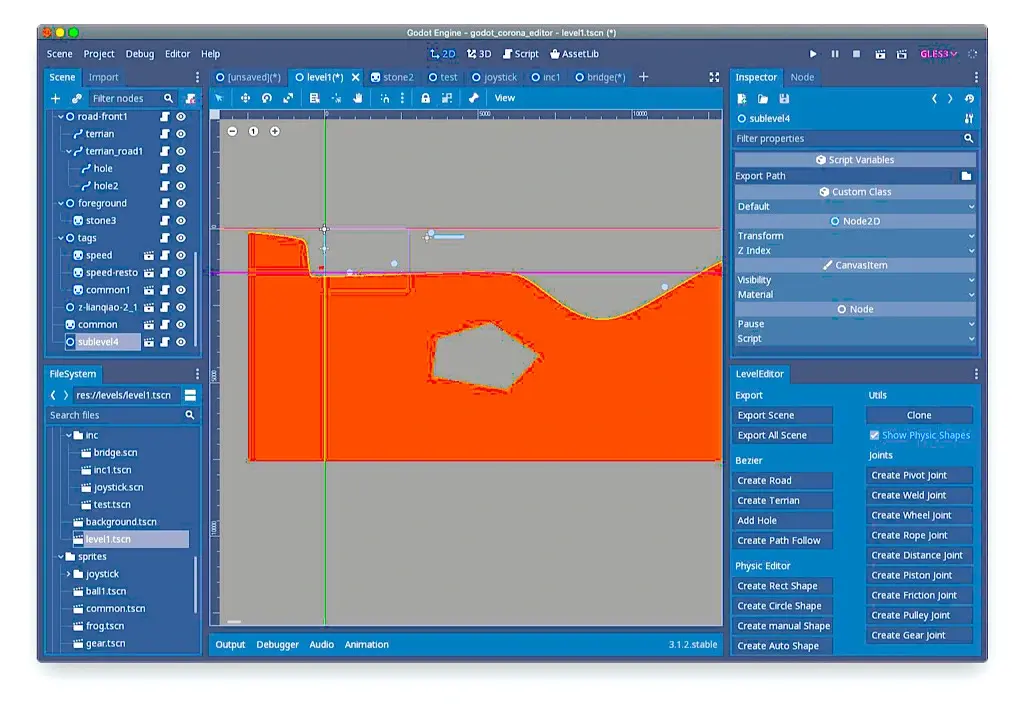 Solar2D, commonly named corona SDK, offers a game developer to create a 2D android app. It is free to use and supports game development with different platforms, and solar2D is the best choice for a simple language platform.
Solar2D is also known as cross-platform, and its supported platforms include windows, iOS, Kindle, Android, etc. Its famous games include Flappy Bird, Corona Cannon, etc. Moreover, some of its advantages are given as:
Totally-free
Cross-platform
User-friendly
Easy to use
8. MonoGame Engine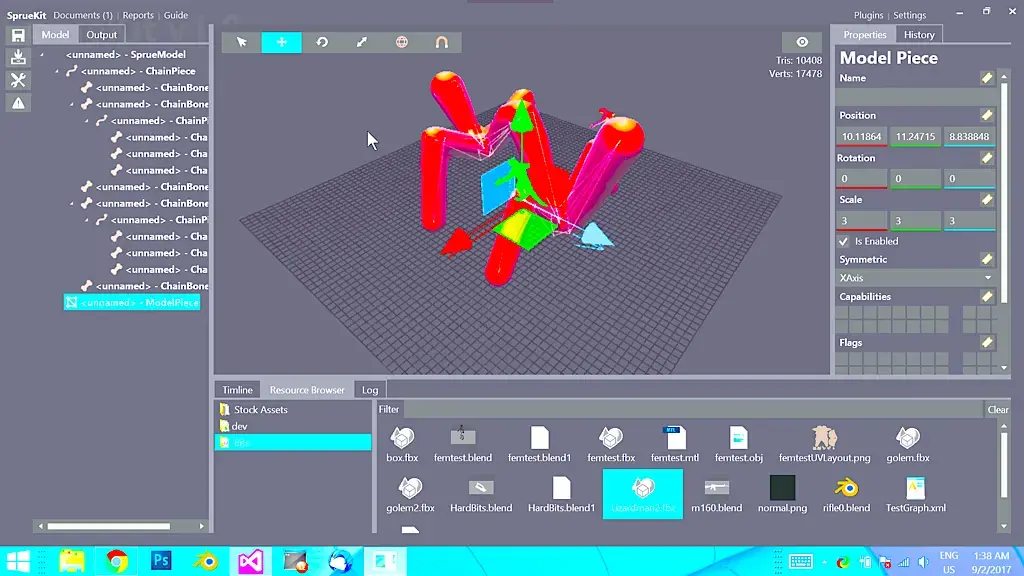 MonoGame engine is the best game engine used worldwide and is also an amazing open-source platform. Also, MonoGame engine is a highly customizable Android game development engine that is great for creating 2D games.
MonoGame Engine-supported platforms include iOS, Windows, Android, macOS, etc. Some famous games generated from this engine are Skulls of the Shoguns, Bastion, FEZ, etc. So, a few positive aspects of MonoGame Engine are:
Flexible and versatile
Best for 2D games
Cross-platform
100% free
Also Check: 5 Top Programming Languages For Developers
9. Marmalade SDK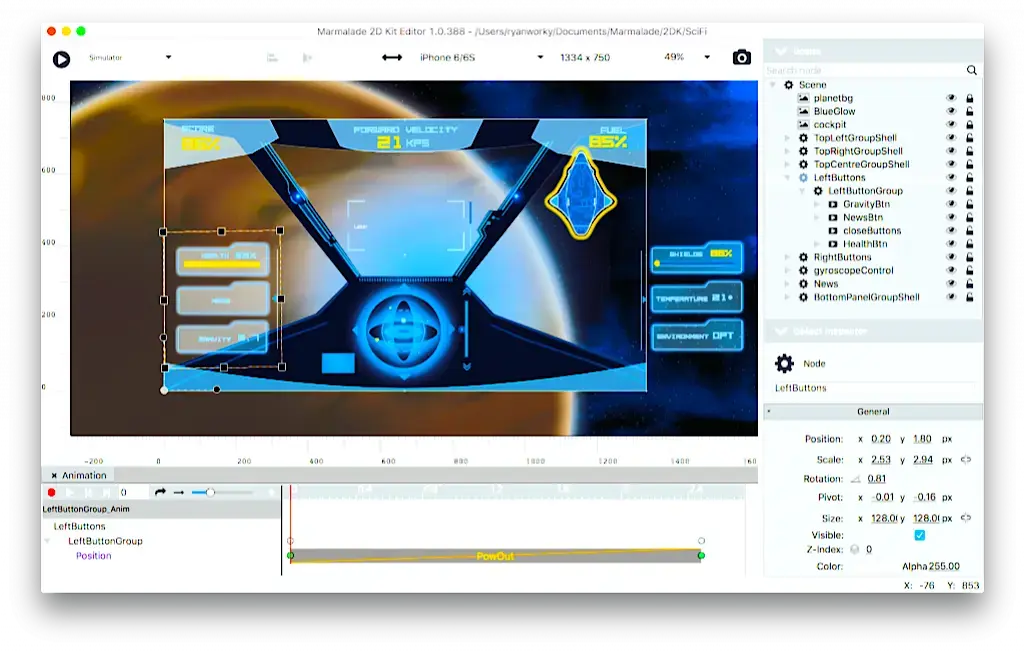 It is an amazing platform for developing android games, and it is best for developing 2D and 3D games. Marmalade allows you to create native apps for android phones and desktops. It is much more popular among game developers. Also, this game engine is user-friendly and much easier to use.
Marmalade-supported platforms include iOS, Windows, macOS, etc. The famous games generated by this engine are Cut the rope, Worms, Plants vs. Zombies, etc. So, several prominent features include:
Integrate third-party libraries
Develop a game without the virtual machine
Instruction for maximum speed
10. MonoGame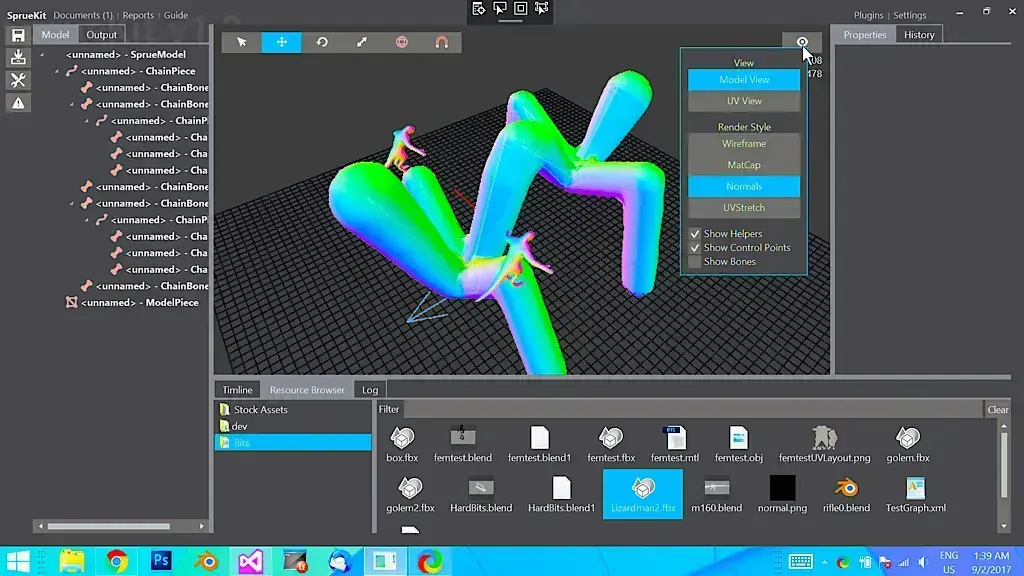 The cross-platform MonoGame engine is mostly used to create 2D games. Modern, quick, and dependable game code is created using the C# and.NET programming languages. Additionally, this game engine is built on the user-friendly Microsoft XNA framework.
Its vast user base and usage of open-source technology are its two major benefits. Additionally, it supports a lot of other platforms. Its features include:
Easy to use
User friendly
Support all types of platforms
11. Defold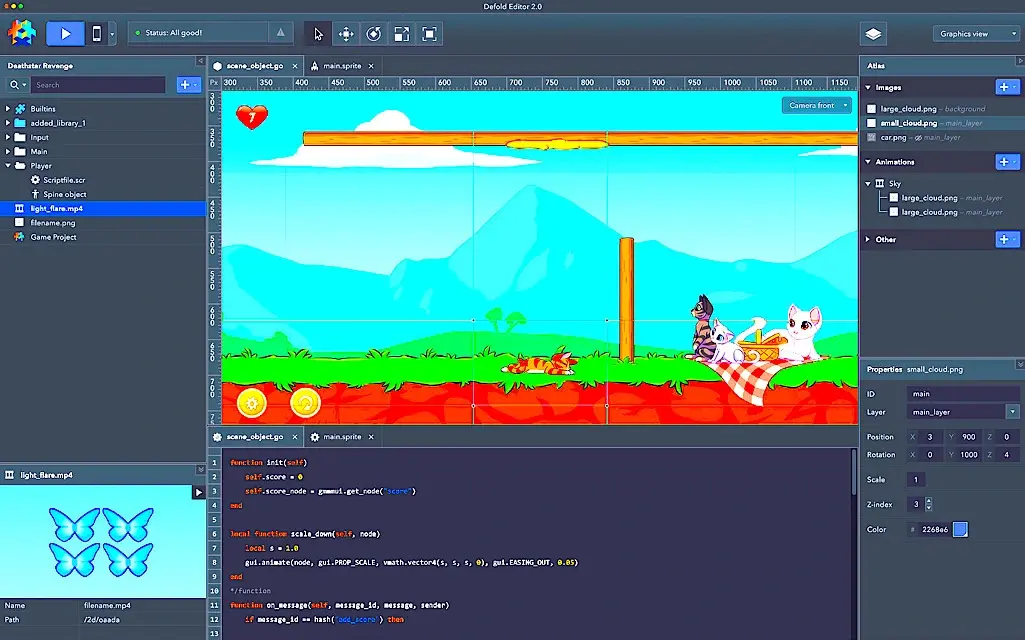 Defold is a free game engine that may be used for the development of games for consoles, desktop computers, Android mobile devices, and the web. Although it has a lot of potential for 3D games, it is primarily used to create 2D games.
Users adore Defold because it is simple to use and has excellent technical documentation and a supportive developer community. Defold is built in Lua. However, for more sophisticated functions, there is an option to use native code with the engine. It comes with numerous editors, including the code editor, visual editor, and others, and doesn't need to be set up.
So many tools
Easy to use
Support multiple platforms
12. Fusion 2.5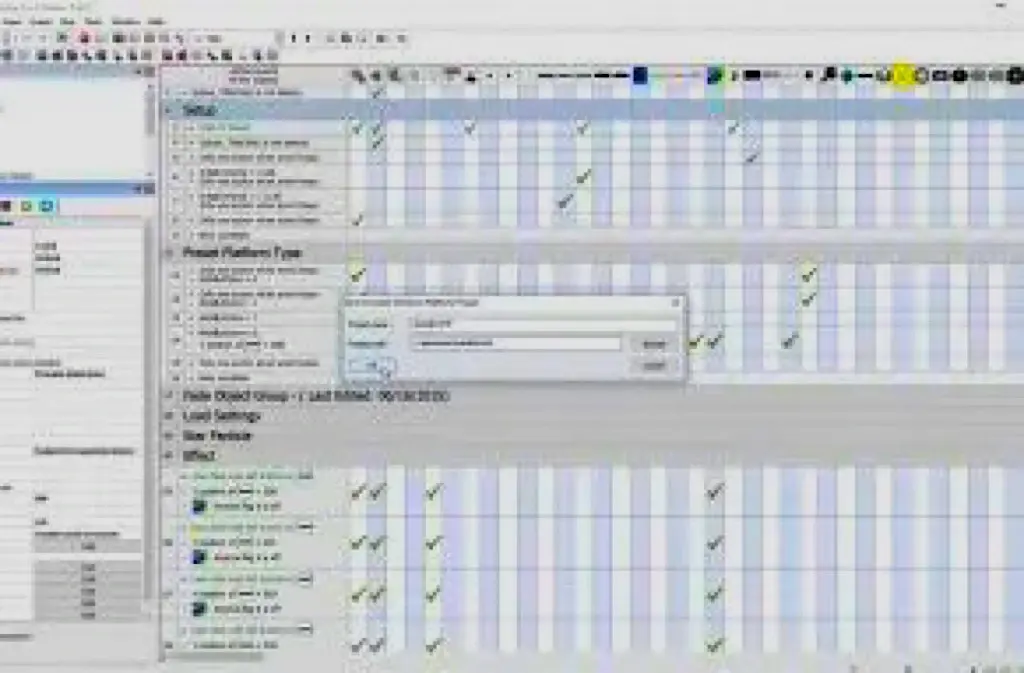 A gaming engine called Fusion 2.5 employs an event editing approach to create games and applications quickly. It was created by Clickteam, a French software development company that aims to enhance gaming performance.
Additionally, fully linked with the physics engine, Fusion 2.5 has a vibrant user community that may assist you as you go. The platform's interface doesn't call for highly developed programming abilities. Fusion facilitates the creation of 2D mobile games, although it is typically more suited to creating static games.
Also Check: 8 Most Popular Apps Built With React Native
FAQs
What is android game development?
Mobile game development is a task that takes an idea and develops a game. This process includes many steps. So, after going through these steps, the game is developed. This process is called game development.
What Is The Cost Of Game Development?
The development cost of the game depends upon the game's requirements. The game development cost is usually around about 50k-500M dollars.
Can HTML5 Be Used To Make A Multiplayer Android Game?
Yes, you can create a multiplayer android game while using HTML5.
How Will I Get Revenue From My Game?
When your game is live, you will start earning your revenue through selling your game.
Final Thought
Game development is an intimidating task and requires a lot of time, money, and patience. We have discussed some best game engines for developing an android game. So, with the help of this article, you can select the best game engine for development your Android game. We hope this article might benefit you and that you can create the best android game using these game engines.
Also Check: Google Stadia – Subscription Plans, Google Assistant, Upcoming Games And Phones
Featured Image by Mudassar Iqbal