If you want to buy Airpods? So I would like to give a detailed review or guide Airpods 3. For more information, check out this article.
Let's talk about the AirPods, and while the prices of current regular AirPods have reached a new time low 109 USD. At the same time, it's the pro counterpart, even as discounted hold firm 189 USD price, but make sure you read the post first – rumors begin to emerge about a release of next iterations.
Let's analyze possible features, release date, price, and wait for it or buy existing models. Before we continue, question for you – if you do, which wireless earbuds do you use? Please answer in the comments section.
Hi guys, and welcome to my website; and this is your weekly dilemma of Apple news, leaks, rumors, and opinions if you want to be up to date with the latest and future Apple products.
If you are thinking of buying the true wireless earbuds? So we would like to suggest the best Bluetooth wireless earbuds Visit:- Gadget Groot. Gadget Groot is an ideal platform that gives you information about trending and upcoming earbuds, earphones, and headphones.
Let's Talk About Features & Specification of Airpods 3
The original AirPods were released in 2016 as a response to Apple's courage to move on. While initially mocked for its unique ear stems, the AirPods became a worldwide phenomenon that quickly conquered the market.
While its second iteration did not make much difference in design, smaller improvements thanks to its new chip, like longer talk time, voice-activated SIRI, and optional wireless charging case, were welcomed.
If you want to buy the best wireless earbuds for running? So check out this article – best sports, fitness, gym workout earbuds in India 2021
Nevertheless, AirPods' real leap forward came with AirPods Pro's release in 2019 with its redesign, better sounds, and active noise cancellation. Back in November previous year, in one of its research notes for investors, tech Analyst Ming-Chi Kuo had mentioned the possible launch of the third-generation AirPods, predicted for the first half of 2021.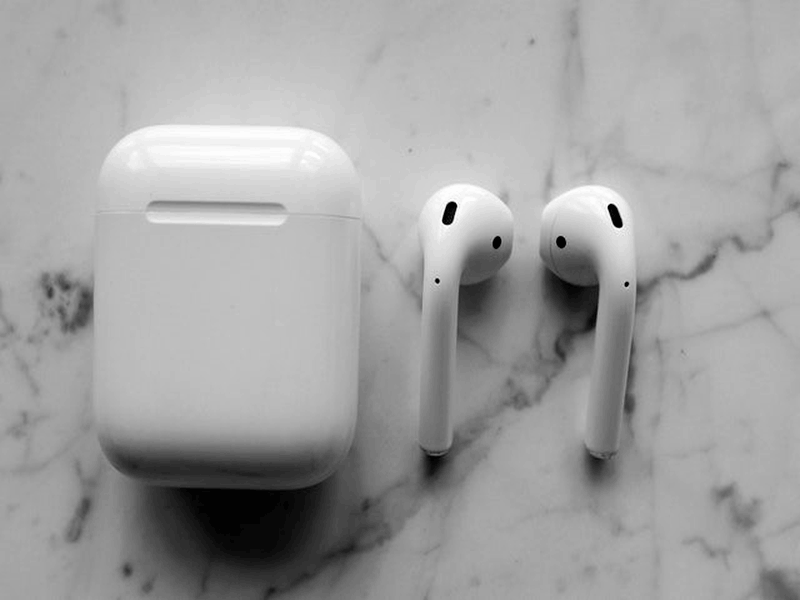 According to the report, this next iteration of standard AirPods should showcase redesign, borrowed from its Pro sibling with replaceable silicone ear tips and better sound quality. And while there, we should not look forward to Active noise cancelation and some water resistance; we can expect slightly improved battery life.
What makes this release exciting are some of the mentioned features, like a contextual audio system, which will allow AirPods to automatically detect and adjust sound depending on their location, like when the user is close to the road and other potentially hazardous scenarios. Other mentioned features are heart rate detection and spatial audio.
It is still uncertain whether these goodies will end up reserved solely for Professional AirPods, but let's see. If the rumors are accurate, Allegedly called AirPods lite should not be that light on your pocket, suggesting a possible price increase of 199 USD. There is a possibility we may witness the launch of AirPods 3 this March.
Also Read: Features Of The Best Portable DVD Player For Toddlers – Buying Guide 2021
If you are considering this purchase, maybe you should wait at least one more month. But to tell you the truth, without active noise cancelation and likely spatial audio feature is not the thing for you, if you can find a deal for the second-generation AirPods, you should not hesitate.
AirPods Pro 2 belongs to a different side of the spectrum, and if we can expect some big bells and whistles, this is the path to take.
The current generation already has a lot to offer, with amazing active noise cancelation, excellent sound quality, and sweat and water resistance. The biggest deal of the next AirPods Pro iteration will be its more streamlined footprint, which should eliminate the ear stems, something similar that we've seen on Samsung Galaxy Buds.
Better noise cancellation, some fitness features, improved sound is something that we can look forward to. Some patents reveal in Air gesture controls.
These improvements suggest we should not be surprised with potential price rise, and the question is how much. The first generation AirPods Pro was starting in 249. Will it reach a 299 price tag or more? We can only speculate.
While some portals predict its arrival at some point in 2021, others are more cautious, mentioning 2022, the original info sourced from Ming-Chi Kuo. I don't think these will hit the shelves in the first half of this year at all. The question is should you wait for the next AirPods Pro or not. It depends on personal likings in terms of design, current battery life, and how badly you need some advanced features.
The Final Verdict:
If you need a great sound, active noise cancellation, around 4, 5 hours of battery life, wireless earbuds that are sweat and water-resistant, maybe you should not wait.
If you already have standard AirPods or another alternative that you are using, waiting a little bit more does not sound bad at all.
That's all for today. Make sure you leave a comment and share with the rest of us which wireless earbuds you use. If you like this content, I am glad because, thanks to you, this web blog grows. Talk to you soon. Have an excellent day. Bye.
Featured Photo by Dina Nasyrova from Pexels