The number of binge-watchers, and customers fond of watching trending shows on Netflix, is increasing rapidly because of the quality content entertainment websites are broadcasting every day!
You can enjoy watching all of your favorite shows and movies over the platform of Netflix, as per your interest because they will filter the shows according to your selected genre at the start of the account authorization.
However, not all these trending shows on Netflix are available on every Netflix library. This is because of the geo-restrictions that are posted on these streaming channels. Just Like you cannot access PBS outside the USA or Sling TV Outside USA precisely like that, Netflix though is available throughout but has posted geo-restrictions on its libraries and shows due to reasons like broadcaster restrictions, government policies, and such other things.
In this article, we will list some of the best trending shows on Netflix, right now in the year 2021, making the customers viable, towards their interest.
A Look Up at Netflix and its history
Netflix is a well-known entertainment website, streaming quality content over its platform, with millions of customers being added to the platform every passing day.
Netflix was initiated in the year, 1997 by two great people Reed Hastings, and Marc Randolph, in Scotts Valley, California.
The headquarters of Netflix is situated in Los Gatos, California, and right now, they have 203.67 million paid subscribers worldwide as per the research done in 2021.
Best Trending Shows on Netflix
Now let's have a look at the most trending shows on Netflix, based on customer's reviews:
1. Crime Scene: The Vanishing at the Cecil Hotel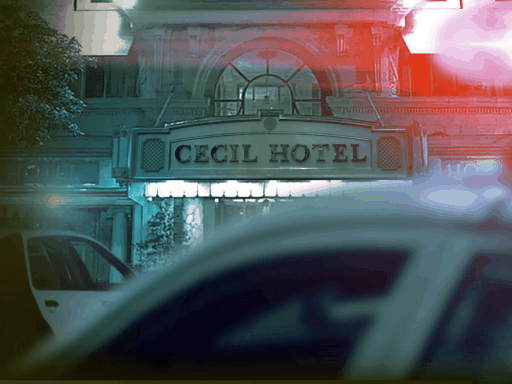 Crime scene: The Vanishing at the Cecil Hotel show is trending in the top 10 shows on Netflix right now because it is based on a real-life crime scene, where a student; who was a girl got missing from the hotel room where she was staying,
As per the CCTV camera footage, she was last captured in the lift where she was turning the door of the lift opens and closed multiple times.
The entire season is based on the incidents that took place at Cecil Hotel and shows some of the actual footage from the hotel repository.
2. Money Heist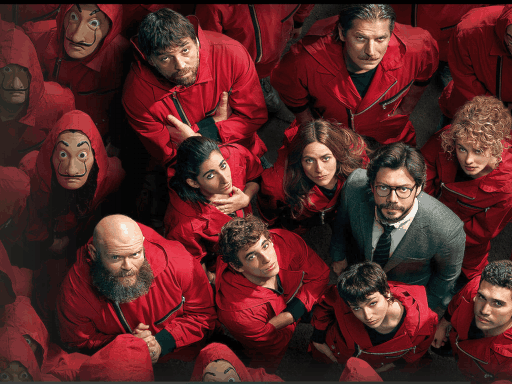 Money Heist is a well-known series. The story revolves around a mastermind, The Professor, who planned a heist, under the influence of 8 people, with different quality traits and hunting capabilities.
The last season of this trending show is yet to be released, creating a massive hype in the audience that what will happen next. As per recent research,
Money Heist is one of the trending shows on Netflix in the year 2020, with a tremendously positive response from the audience.
3. Bridgerton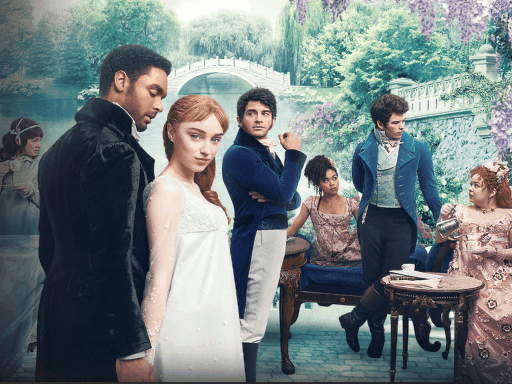 Bridgerton is one of the trending shows on Netflix in the year 2021 with the story of a girl who attempts to find love being born in the powerful Bridgerton family in England.
It's a love story, having multiple characters and people who revolve around the plot.
Viewers like this series because of the love story, attracting many people who believe in love and enjoy watching a healthy show with little ups and downs.
4. The Queen's Gambit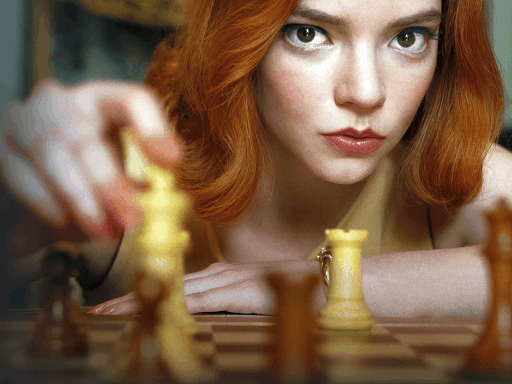 The Queen's Gambit created a considerable impact and caged audience attention in a short time, although it was all fiction and doesn't have any link to the real-life incident.
The story is revolving around a girl who is born intelligent and manages to win chess games.
Most of the audience who went crazy for the series were Chess Lovers because of the girl, who set an example of not losing any Chess Game. However, she was an orphan living within a hostel, never experienced any paternal feelings.
In some regions, this show is not available, but still, if you wish to access it, you can read an article on RantEnt where a cheat sheet of accessing any entertainment website with the help of a VPN is shared.
5. Sherlock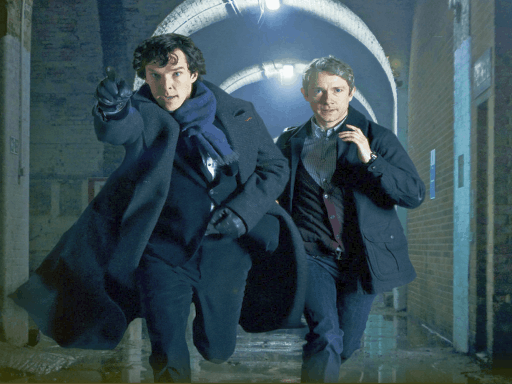 Sherlock is a good trending and most-watched series on Netflix because of the main character, Dr. Watson, a former army doctor who finds his living with Sherlock Holmes, who has a beautiful insight into seeing any event and solving criminal cases instantly with a distinct approach.
Both Dr. Watson and Sherlock Holmes work together to solve millions of criminal cases in all three seasons, launched initially been on Netflix.
Also Read: AirPods 3 Features, Specification, Price – Buyer's Guide
Wrapping Up
And it's a wrap! These were some of the trending shows on Netflix, as per the research of customers' feedback being provided over the platform.
I would end this article, with just a single line, that all of the trending shows on Netflix are directed and produced with a lot of efforts and hours of working over the story plots, but only those managed to rank in the trending shows, that is phenomenal in terms of story, script, actors, plot, and timings.
If you still have some questions, you can post them in the comments section, so we'll come up with a comparable topic next time.
Must Read: Is Mobile Game Development Worthwhile In 2021?