There are various factors to consider when choosing web hosting company. The selection of web hosting for your business is a crucial decision. You can say it can heavily affect your business.
A poorly performing web hosting not only brings-forth many hassles but also spoil your visitor's experience.
So, you cannot go for any hosting provider. You need to pick a well-reputed hosting company that offers you high availability and fast speed.
13 Factors To Consider When Choosing Web Hosting Company
Before you choose a hosting provider, it is recommended to scan 13 factors to consider when choosing web hosting company.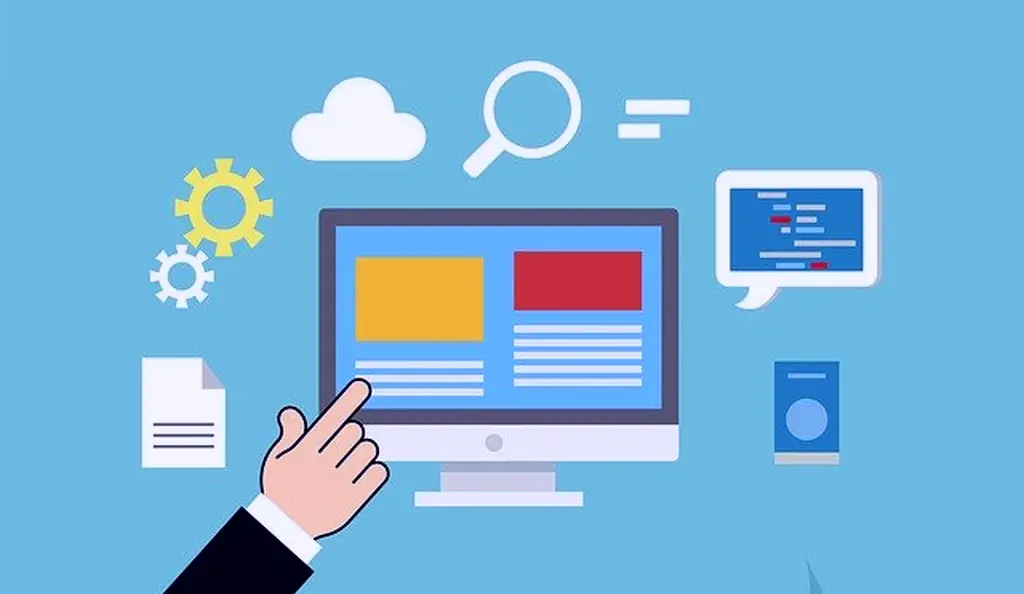 Uptime
Although, the Uptime factor is directly related to the performance of the hosting server. Uptime means how smoothly your website is up and running. If a hosting provider has robust uptime rates, it's a good signal for their servers to perform well. Make sure you have certain uptime guarantees before buying the hosting plan.
A 99.99% uptime guarantee is considered a standard. An uptime below that means it will cause a loss in sales. And if your site is not accessible for your customers, how they will purchase or read your content.
Speed
The speed and performance of your website have a significant impact on greater revenue. We prefer to go for that hosting platform that provides good speed and performance because better performance and speed is equal to increased sale/revenue.
For example, online shopping who experiences website performance problems won't return to the site to buy again. Even they tell their friends about that poor experience. The single-second delay in opening web pages may experience decrease customer satisfaction.
Pricing
Pricing is one of the foremost and critical factors in hosting that we considered necessary before buying any hosting plan. It depends on the traffic and growth of your website. Users of shared hosting servers enjoyed the lowest hosting features because they rent only a small partition of a single server.
Shared hosting is the most affordable type of web hosting where you can get stable hosting at very affordable prices for beginner-level websites. Once your website starts growing, you can adapt to a reliable but cheap cloud service.
However, you should not keep prices at top priority. Yes, it is one of the factors to consider when choosing web hosting company, but why spend money on a web host if they cannot offer you good uptime and speed.
Renewal Price
When you are going to purchase a hosting plan, usually there are two different kinds of prices. The first one the amount when you will buy the hosting plan for the first time, while the second one is the renewal cost.
Commonly, the initial payment is significantly lower than the renewal because they provide discounts only on the first payment.
Unfortunately, it is a common practice in the web hosting industry that you cannot avoid. The only way to avoid this is to change your web host after every 2 to 3 years. So, what we recommend is to opt for a web host that is reasonable about their renewal price. Like a 100% price increase is what is usually considered acceptable. If a plan costs $3/mo, it should not go above $6/mo.
Also Read: HostingRaja VPS, Dedicated Server And Cloud Hosting – Which Is The Great Choice For Bloggers 2021?
Control Panel
The Control panel is the main crucial factor of every hosting platform. By devising this tool in your web hosting you can easily manage your all feature of your web hosting services. A control panel should be organized so that even a non-technical person can also execute complex tasks efficiently from it.
Usually, web hosting control panels include file manager, mail server, web server, databases, etc. It can also support the installation of any required software's on a web hosting server. Furthermore, the paid CP offers good tech support as compared to ordinary CP. Always go for that control panel in web hosting, which updated their security features regularly.
cPanel is a popular control panel offered as part of the shared hosting plan by most companies. It is the most intuitive control panel that even lets the novices manage all hosting aspects enormously efficiently. So, a hosting plan with cPanel will be the right choice.
Scalability
Scalability means the capacity of your resources to be changed in size or scale. It might be in terms of bandwidth, storage drive, CPU, or any other feature. Scalability is the apartment that enlarges your resource level, such as bandwidth, drive space, RAM, processing power, etc.
Always choose that hosting plan that can advance your server's resources to match the pace and growth of your website.
Traffic
On the digital platform, traffic is the audience or visitors who visit your site on the internet. You must go for that platform that can quickly handle your website traffic. If your traffic is in a limited bracket, then have an option to upgrade easily. But if you expect a large amount of traffic, it is not recommended to stick with shared hosting.
Security
The security is based on applications and databases, which makes them exposed to hackers. Most web hosting providing companies have warned their clients to guard their PCs using reliable updated antivirus software like Norton Internet Security or Kaspersky Internet Security. They likewise encourage using extreme passwords and also providing security to the features of the physical server.
You will also see companies that their hosting plans are pre-loaded with security measures; like DDoS protection, monitoring, and virus scanning.
Support
Look out for that hosting server that offers support agents within their package plan. It works 24/7 the clock and available by the means you will find most helpful, such as phone, email, or live chat.
Some well-known branded companies like Amazon and Microsoft will not provide support within their package plan. They can offer their support services with extra additional charges. We prefer to go for that hosting plan which provides support service within their hosting server. However, if you are specifically looking for shared hosting, the excellent thing mostly it covers 24/7 support services.
Money-Back Guarantee
Not everyone who will set up online projects has lots of money to test different web hosts. Most people started with a minimal budget.
A web hosting company offers a money-back guarantee or a free trial account.
A free trial account lets you test the services before buying a hosting plan, thus helps you to decide whether it's the right web host for you or not.
A refund policy comes into play if things do not go in your favor. It will make sure you don't lose much of your money. Different companies offer different refund policies. It varies from 1-month to 3-months. The higher the money-back guarantee means you have more duration to test the services and decide whether to continue or not. However, there will be a small cancellation fee.
Storage Drive
It is a storage capacity on a web hosting server that is available to store your website's amount of data and files. Hosting provider companies offer different packages and plans of spaces provided on servers.
The amount of spaces on a web server depends on the type of web hosting. Most companies offer unlimited storage in which there is no limit of storage space.
There are two variants of a storage drive: an SSD drive and the other one is a hard disk drive. SSD storage is much better than HDD drive because SSDs are proficient in their operation and actions. SSDs are considered to be the latest advancement in data storage technology.
Email Feature
The email feature is also considered an essential factor before buying any hosting plan. Web hosting email is an email service; that can be accessed through with specialized id in which your company/brand name is prominently featured. It is also a type of service where your email message and data are stored on the server.
By supporting an email in your web hosting, you can make more official communication with your clients. Having the Domain name in Your Email Address also improves your Brand Consistency.
Review Sites
Review sites are also a valuable source that helps people to find the right web host. These websites published reviews that how the specific company is performing and the features. One of the good examples is the BloggingSilo, where you can read in-depth reviews.
Also Read: Top 5 Managed WordPress Hosting Providers: Which One Is The Best For Your Blog?
Final Thought
Web hosting performs a critical role in the success of your website. It is a mainstay of your website. There are a lot of factors to consider when choosing web hosting company. It is important before choosing the right web hosting for your website. The right selection of your web hosting ensures your website might be error-free when someone visits it.
Must Read: An Ultimate Guide To Getting Started With Wix In 2021
Featured Image by Joseph Mucira and mohamed Hassan