Many on-demand apps are flooding our mobile phones, and we are getting adapted to them. The grocery eCommerce platform is getting popular in recent days. People show interest in accessing the grocery shopping features, primarily through the grocery app.
It is a new experience for them, and people are curious to order their monthly grocery items through the grocery eCommerce platform. This is the right time for grocery store owners to shift their mortar and brick stores to online grocery eCommerce platforms.
Along with the development of grocery eCommerce websites, it is mandatory to build a grocery eCommerce mobile app. Now every entrepreneur will have a question in their mind: how to make an app like instacart?
Top Features Of A Grocery ECommerce Platform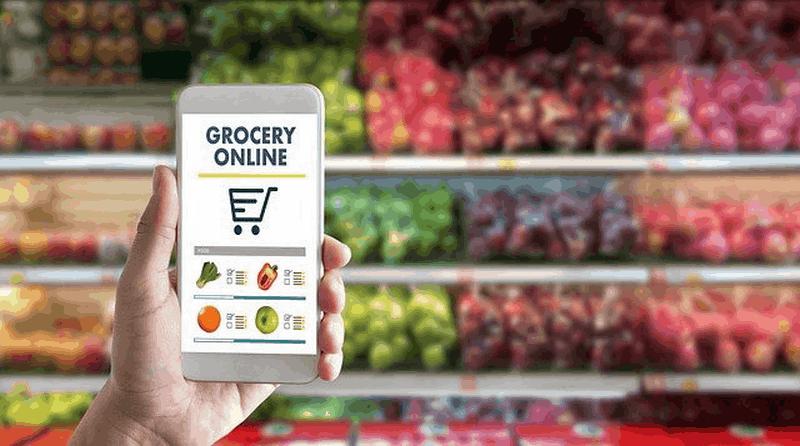 To make an app like instacart, you need to have the below-mentioned features in your grocery eCommerce platform. Let us get into detail and know how to make an app like instacart.
Stress-free signing up
Have you ever noticed the sign-in procedures in apps like instacart or Walmart grocery? They will have hassle-free signing procedures to help the user enter the app and become a member quickly. While developing a grocery eCommerce platform like instacart, you need to focus on having a simple sign-in process.
Suppose you have analyzed the user's shopping behavior. In that case, you will be clear how people need to have sophisticated platforms that require less of their intervention in carrying out the process. So provide them the best user experience through your grocery eCommerce platform.
Easy to explore products
The product search flow should be made easy for the user to find the product with less time of search and decide on buying the product. Imagine if the search takes a long time to find the product, then the user will abandon your grocery eCommerce platform.
So make sure you have clear searching options that come with a filtering option. Also, provide them voice search and app suggestions regarding the nearby stores where they can get products with quick delivery options.
GPS tracking in Grocery eCommerce Platform
One of the unavoidable features is the GPS tracking feature, and it has to be in your grocery app to make it be like instacart. Once the user is done with the checkout process, he will be eagerly waiting for his orders to reach his doorstep within the estimated delivery time.
In the meantime, the user wants to track his order and know the dispatch time and arrival time. This will help him to make himself available at the time of delivery. Also, if there is any unexpected delay, it can be communicated with the user, and he may not panic about the late delivery.
Thus, make sure that your grocery eCommerce platform has a GPS tracking feature that captures users' minds.
Wide range of Delivery options
On-time delivery is the most critical aspect that needs to be focused on if you want your grocery eCommerce platform to be successful. When a customer enters your grocery app, he will select the product of his choice and proceed with checkout. At this point, it is indispensable to provide him more delivery options.
The customer may need the product within hours or need it after 2 or 3 days. Your grocery eCommerce platform should have a delivery scheduler that will help the user set their delivery priority, and the platform will function according to the schedule.
Also Check: TOP 5 MANAGED WORDPRESS HOSTING PROVIDERS: WHICH ONE IS THE BEST FOR YOUR BLOG?
Quick reorder feature
Most customers will have the same order being repeated every month. Every house will have its own set of grocery lists that it will purchase every month. It will be quite time-consuming to select all the products once again and place orders. In some cases, they may even forget a few items, and they need to order again.
If your grocery eCommerce platform provides a repeat order option, the user will find it more comfortable, and the order can be quickly processed without any delays. This facilitates the customer who comes again to your grocery eCommerce platform to order the same products he ordered last month.
Discounts and offers
Understand that your grocery eCommerce platform alone is not in the market. There are several grocery eCommerce platforms, and people can quickly shift between them. If you want to attract customers and plan to retain them, you need to have real discounts and offers for your customers.
Have reliable loyalty programs that will delight your customers, and through word-of-mouth, you can expect more customers to your grocery eCommerce platform. Check with your competitors and know what offers they provide to their customers and prepare an offer that will be more attractive than your competitors' offers. Thus you can make your grocery eCommerce platform grow positively.
Better payment options
People come for online platforms mainly because of the payment options they get. They can easily select their favorite payment gateway and can buy products online. Several payment gateways provide reward points to their customers when they use them to buy products online.
Make sure your grocery eCommerce platform has all familiar payment gateways being integrated with the platform and provide various payment options like paying through credit/debit cards or net banking or cash on delivery.
Provide price comparison
People always search for a better price. Most of them will go for economic ones. So it is imperative to provide them price comparison between sellers in the grocery eCommerce platform. Make sure your grocery app provides product suggestions and price options that will allow the user to select the product and buy the product.
By having all the features mentioned above, you can quickly determine how to make an app like instacart. After developing your grocery eCommerce platform, makes sure you have a clear marketing strategy to promote your grocery app.
Attract more customers and increase the traffic for your grocery eCommerce platform. Segment your target audience and pitch your grocery eCommerce platform efficiently and maximize your returns.
Must Read: BEST MOBILE PHONES UNDER 12000 IN INDIA
Featured Image by mohamed Hassan from Pixabay