React Native is the central framework and some most popular mobile apps built with it. It completely fulfills the requirements of native cross-platform app development. Despite it being relatively recent; it's already been used by both new and established companies of all sizes and various sectors. It can meet the requirements of today's mobile application development business.
If you're looking for ideas or want to know if React Native is the ideal option for your next development project; we've put together an extensive list of the most popular eight apps made with using React Native. You can hire a React Native app development company and get started with your app by taking inspiration from these apps.
8 Most Popular Mobile Apps Made with React Native
Walmart is the leader in the market because it focuses on providing the best customer experience. One of the most popular apps built with React Native for online shopping to promote this aim.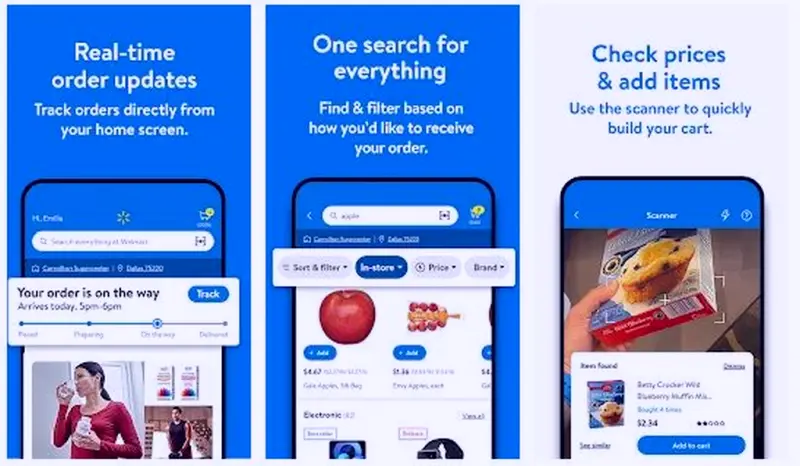 To improve the app's efficiency and let the developers make frequent updates across the Android and iOS platforms; Walmart incorporated React Native.
Developers could transfer 96 percent of their codebase across both platforms, allowing Walmart to use their expertise more effectively.
The developers are focused on creating different versions for the application and including features that appeal to customers. The mobile application built with React Native performs native apps and has a fantastic performance record.
Also Check: Top 10 Decoy Apps For IPhone And Android
Instagram is one of the most popular apps built with React Native. The engineers created several native apps with one app for each phone. Before being purchased from Facebook, Instagram was developed as a native app designed for the phone.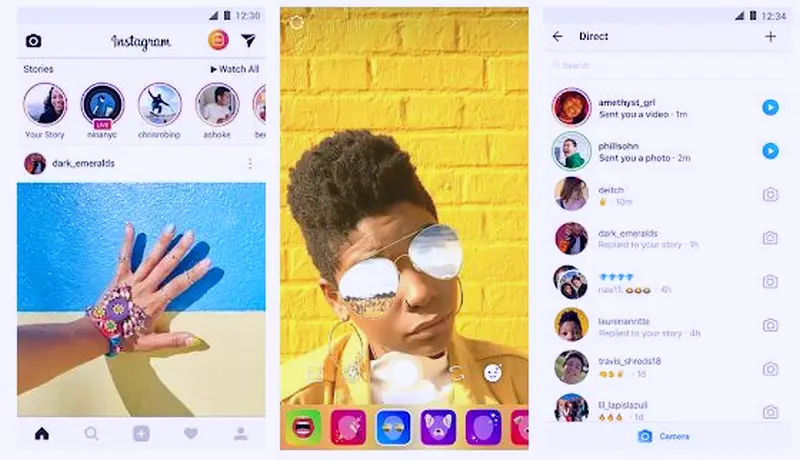 Using web-based applications was not in the plans for the web. Facebook changed the game entirely by letting off some native functions to make it easier for developers and the release.
The company switched every one of the Instagram capabilities into React Native seamlessly within a few months. This has also allowed Instagram to update its features often, increasing user satisfaction and engagement.
Also Read: Reasons To Use Mobile Apps For Banking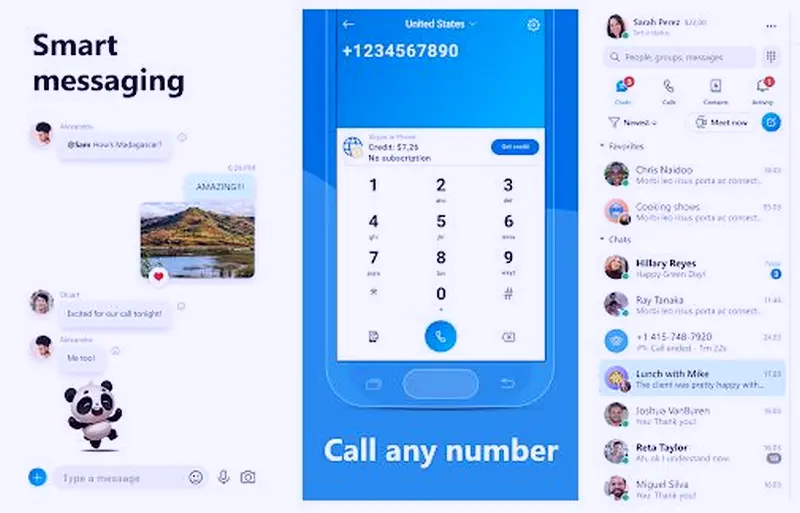 Skype is one of the most popular apps built with React Native. Microsoft used its UWP framework to introduce Skype onto Windows 10. But, the company soon changed over to React Native because it allowed Microsoft to build Skype for various mobile platforms. They could also transfer the same code to Windows with a few tweaks.
In addition to saving time and money, React Native makes Skype more responsive and enjoyable as a mobile application.
The biggest name in the electric motors world, Tesla adopted React Native to develop its Tesla application.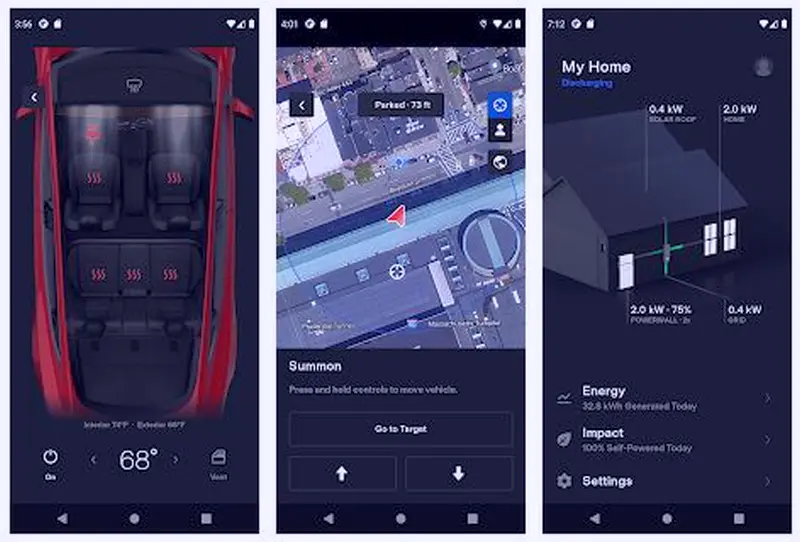 Tesla's mobile apps allow users to control their vehicles remotely. The app will enable users to track charging progress and start and stop it.
The app is stunning due to its elegant dark-themed interface, making it appear to be playing. It is available to both Android & iOS users.
Also Check: Best Emoji Apps For Android
Recently, Uber brought the pioneering features of React Native to its online food delivery and ordering service, Uber Eats.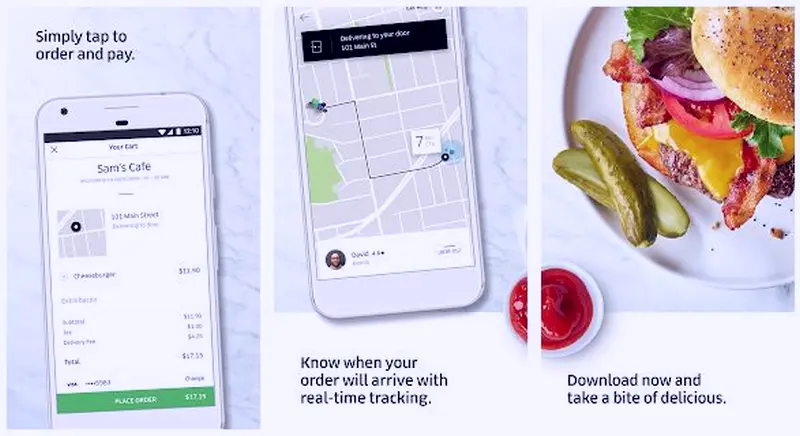 The initial UberEats app had problems sending sounds as push notifications to users. Additionally, since the app collaborates with three parties, including customers, delivery-partners, restaurants, and delivery-partners, it displayed the dashboard's web view.
Because of the limitations of the first Uber Eats app; the team behind the development decided to build the dashboard entirely using React Native.
Facebook is one of the most popular apps built with React Native. It developed React Native and developed their primary application using React Native. React Native was initially presented through Facebook as an open-source project. Within only a few years, it became one of the most favored mobile apps.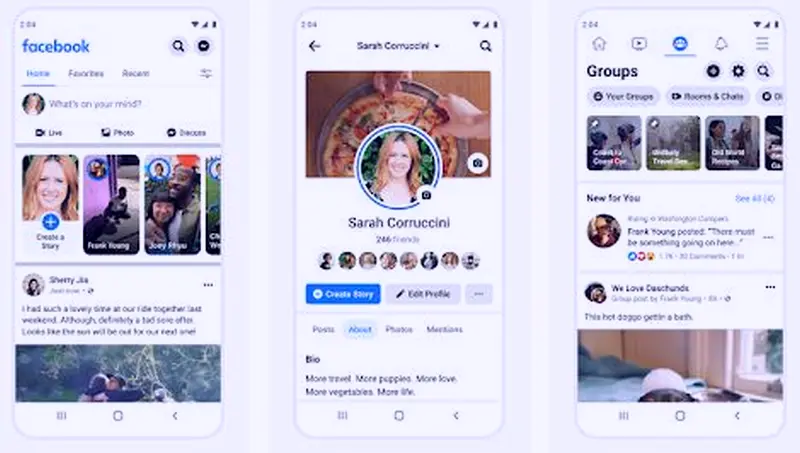 The principal objective that the firm has is harnessing the full benefits from web-based development; i.e., quick iterations and using a single team to create the whole product. React Native was introduced for mobile apps development for the iOS & Android platforms.
It didn't have the resources to create native mobile applications that would work on every mobile platform. So, it decided to implement React Native.
The use of React Native has allowed Airbnb to speed up the app's time-to-market at less cost. The streamlined development process has allowed developers to release new versions quickly.
They also have used an animation library to create interactions-driven and clean animations; that you can integrate into the user interface.
Also Check: Why People Like DARK MODE APPS?
Pinterest is one of the most popular apps built with React Native. It is a very social site, but it's not a place where people can communicate. People publish and share ideas on various topics, including fashion, makeup, and home decor is among the top themes.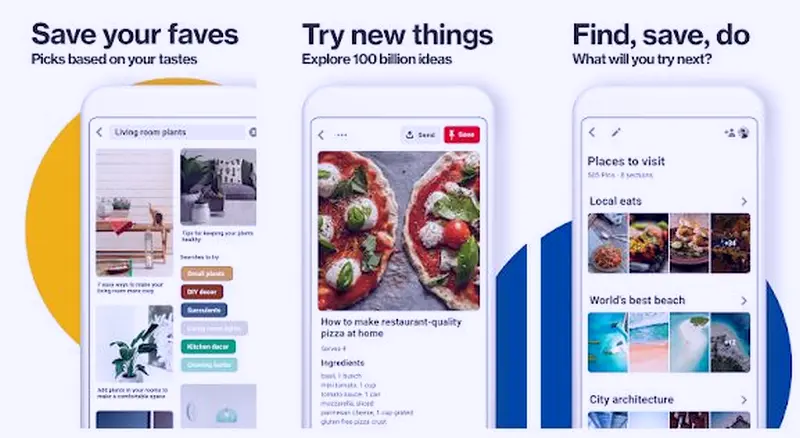 The choice of Pinterest to use React native was contingent upon the system's capability; to share code beginning with one stage and moving on to the next. So, businesses choose React Native to put resources to improve the efficiency of developers.
Pinterest is for the sharing, collaborating, and trading ideas via various images and videos. Since it is a central online media platform, Pinterest includes a ton of cooperation between a wide range of users.
Additionally, React Native assisted them in creating an entryway platform that is flexible, robust, sturdy, and simple to grasp. You can use Pinterest's mobile application from any location and has the advantages of using React Native.
Also Read: Top Open Source Android Apps That Are Best IN 2022
Another fantastic app created with React Native is Myntra. It is trendy for retailers and online shopping, fashion, and lifestyle products, particularly in India. It gives customers the best experience, secure and reliable ordering options, and everything customers are looking for.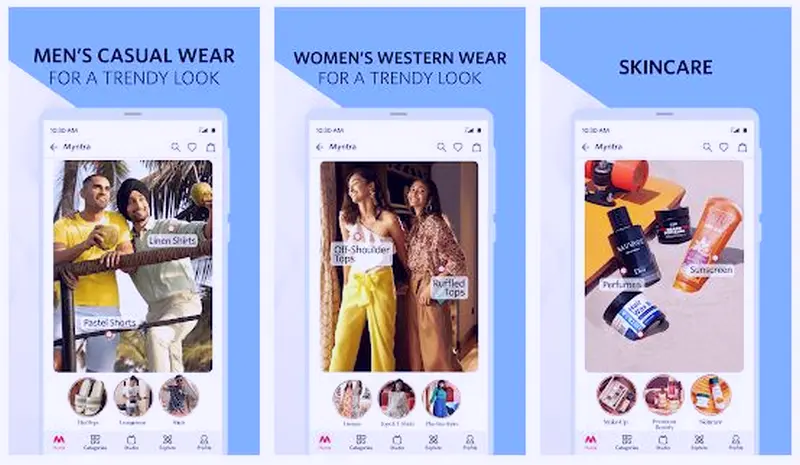 React Native has been essential in helping Myntra offer a stunning catalog of items, setting orders; displaying profiles appealing UI the design of it, among other things.
The majority of iOS screens and Android screens in Myntra use React Native. Myntra uses this technology to improve its apps as React Native supports mass scaling.
Some Last Words
We've listed the most popular apps built with React Native. These apps come from totally different fields, but they have something in common: each of these apps is exceptionally well-known.
Numerous well-known brands prefer React Native for mobile app development to succeed in the mobile applications industry.
If you're also looking to expand the business you run, trust React Native. This framework's features will help you save money and time and increase the reach of your business. Just hire a React Native app development company and start today.
Also Check: How To Hire Best Software Development Services Company?
Featured Image by Gerd Altmann from Pixabay
---
Author's Bio: Erma Winter is an expert app developer at MobileCoderz, an established Mobile app development company. With more than 11 years of professional expertise, she has worked with all firms ranging from startups to leading businesses. Apart from the app industry experience, she is a professional cook and loves vegan food.